This piece of research, carried out by the group 'Climate Action Against Disinformation' attempts to score different social media platforms on how they deal with climate (dis)information and therefore how they contribute (or not!) to global understandings, amongst users, of the current state of the debate on climate change.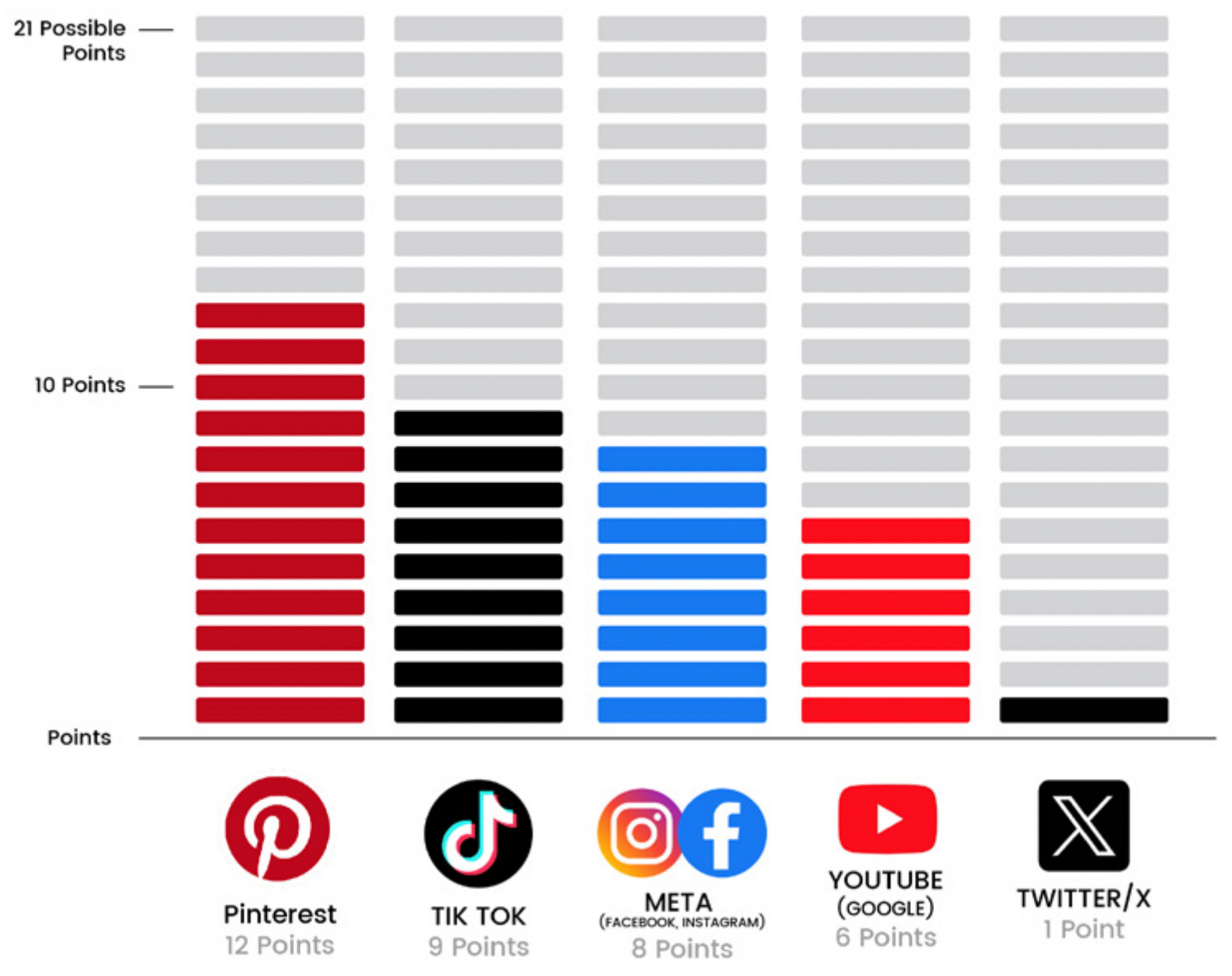 CAAD's Social Media Scores
As you can see, of a total of 20 points was on offer, with 12 points Pinterest scores highest (higher scores are better), even so this is still some way short of a perfect score. Maybe unsurprisingly, Twitter comes bottom, with just one point.
Have a look at the full report for details of the methodology and how the scores were derived.