'

Dimensions' of Culture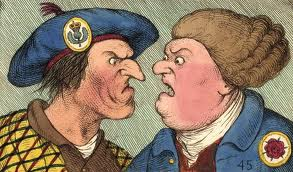 England and Scotland - Does 'British' culture exist?
Quantitative approaches, survey methodology. The influence of Hofstede and Trompenaars.
Tasks
Read the McSweeney paper below
Look through the slides
Prepare reflection paper 2
On reading McSweeney, what do you consider to be the most significant flaw in Hofstede's approach? If you think there are no significant flaws, tell us why.
This week you should prepare and submit the following:
Reflection Paper: 2
National cultures don't exist. Discuss. Hint: How might you argue against this statement? Why might you want to? Does it matter if they exist or not? Try to write at least 400 words.
Submit on manaba↗
Deadline:
Friday 27 Oct 23:55JST
Slides
Reading
Other material
BBC 'In our Time' podcast on 'human nature'