TV

and broadcasting in Japan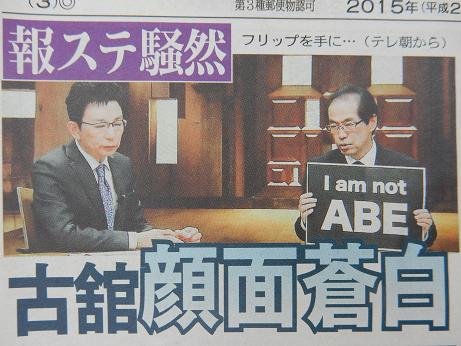 'I am not Abe' incident
This session looks at the features of the broadcast system in Japan, illustrating the variety of factors that we have to take into account when understanding why we, as viewers, encounter the media messages we do. Producers are working within a complex system which has far from obvious effects on media content.
Tasks
The deadline for SP3 (on television industries and regulation) is coming up soon, check the details here.
Slides
Reading
Valaskivi, K. (2007). Mapping media and communication research: Japan. Communication Research Centre, Research Reports, (4).
This is quite long, you don't have to read it all! However, it's very useful for reference. If you want to read some sections to prepare for this class, read Sections 1.2 - 1.4.
### NHK Analysis article
The FCCJ (Foreign Correspondents' Club of Japan) website recently published this article that outlines some of the issues that NHK (Japan's public service broadcaster) is currently faced with.