Newspapers 3: Press Freedom and
'

Press Clubs' in Japan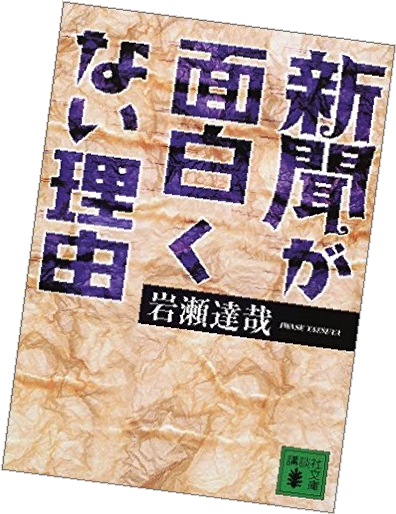 Iwase's book on the 'press club'
This session covers some of the characteristic features of the newspaper industry and journalism in Japan. We particularly focus on the decline of 'press freedom' in Japan over the past decade and the problematic role of the 'press club' in journalism.
Tasks
As ever, prepare for next week by doing the reading.
The deadline for SP2 (on news and journalism) is approaching, if you're intending to submit this, check the details here.
Slides
Reading
Villi, M. and Hayashi, K. (2015). "The mission is to keep this industry intact" digital transition in the Japanese newspaper industry. Journalism Studies, pages 1–18.